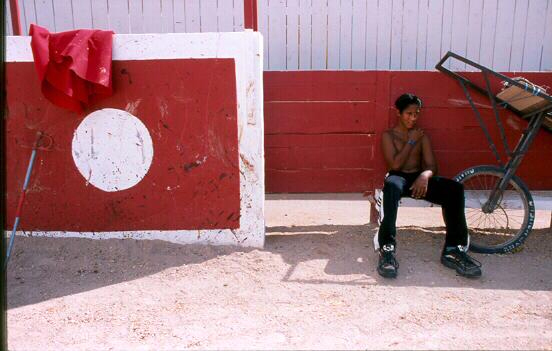 A L'OMBRE DES ARENES
Synopsis
The bullfighting school of Arles, created some ten years ago, now comprises about 30 students. They are between 10 and 20 years old, boys and girls of various origins and all sharing the same passion, a common desire to become "Matador de Toros". In the shadow of the arenas is a series forming a voyage into the little-known and fascinating world of bullfighting.
Author

Bernard GEORGE

Technical team

Editing : Joseph Licidé
Sound: Olivier Cabanis
Camera : Bernard George et Emmanuel Gal

Cast

Original music : Baccherini
"La preuve du sang"
"Le cadeau de Pahla"
"La fièvre des taureaux"
"Les chemins de Lumière"