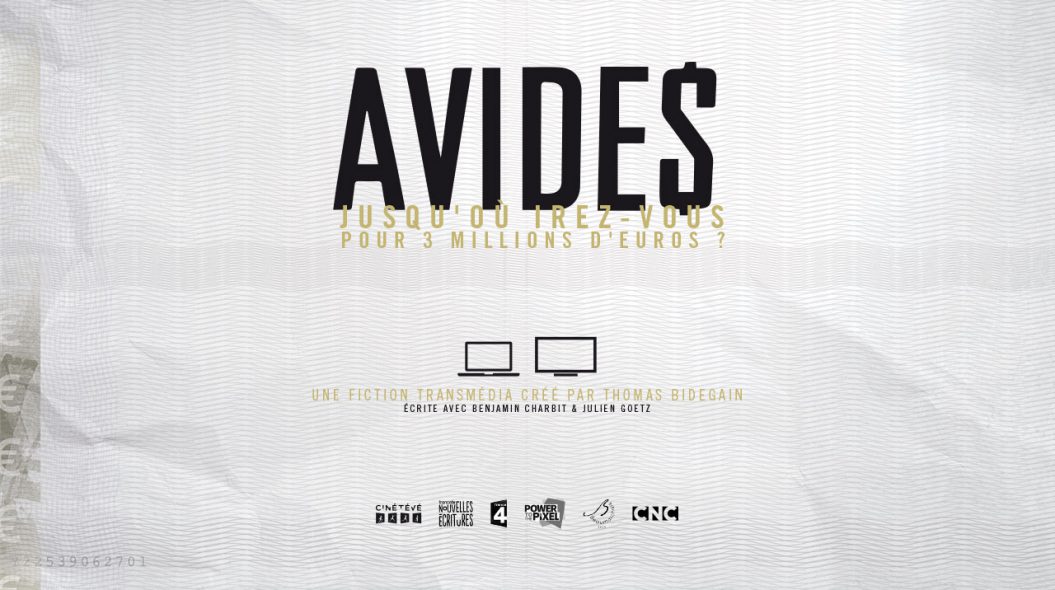 AVIDES
Synopsis
A small provincial town with its shopping mall, its little arrangements between the major retailers and the local dignitaries, and Julien Werner, a lowly accountant who ran off with the takings.
Our story starts three years earlier when Julien gets out of prison. He handed back the "official" sum he had stolen and pleaded an act of folly. Julien was careful not to mention the three million euros he found in the safe that was off the books.
But nothing goes according to plan. He hadn't counted on having to make a deal with a third-rate journalist, nor that the police were still investigating the case. He also hadn't reckoned that one day he might doubt the sincerity of those close to him, or that he'd end up being kidnapped and tortured. Above all, he never thought that all those around him could be so avid for cash. What do you do when you get out jail, and everyone, including the online community, wants to get their hands on the three million euros you stashed? Place your bets on who will find the money first; Julien, his enemies, or you!
Currently in development for France 4 and Les nouvelles écritures de France télévisions.
This project received support from the CNC, and won the Beaumarchais/Orange grant for innovative formats.
AVIDE$ was selected for the Pixel Lab.
Author

Thomas Bidegain, Benjamin Charbit & Julien Goetz