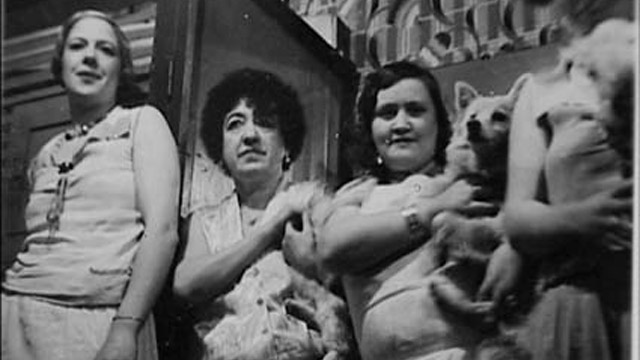 LA RÉPUBLIQUE FACE À LA PROSTITUTION
Collection
Synopsis
Prostitution "the oldest profession in the world", prostitution, never recognized as profession among others : as first sight we can see contradiction. Sex, woman, money, three united ingredients for mobilize collective passions. Which position could adopt faced to prostitution? It's intolerable. For some of them, venal love rhytmes with moral disorder. For the others, prostitution reveals exploitation. Nothing is unaffected. It's inevitable. At the refusal of prostitution contrast the interchange-holder.
The unbearable, this is the procurer not the prostitute. Slavery, not free-commerce of one's body. Procuring has to be refused, chased, eradicate, all agrees with this point. Beyond, on both political parties, among feminist or within Churches, yesterday and today, nobody agrees. Therefor the Republic's distress. Prudishness also, toward a subject far from classic political questioning.
To regulate, to abolish or to forbid? Three positions, also three historical periods that see  Republic attemp an option without be able to lead it ever throughout. Today even within Europe, legilations differ, and this question remains suspended.
Languages

Version française

Format

16/9

Support location

Béta Numérique
Author

Jean - Noël JEANNENEY et Olivier DUHAMEL

Technical team

Editing : Pierre Joseph LICIDÉ
Image : André LAFFONT & Hervé GLABECK
Sound : Florent RAVALEC & Séverin FAVRIAU

Cast

Original Score : BACCHERINI