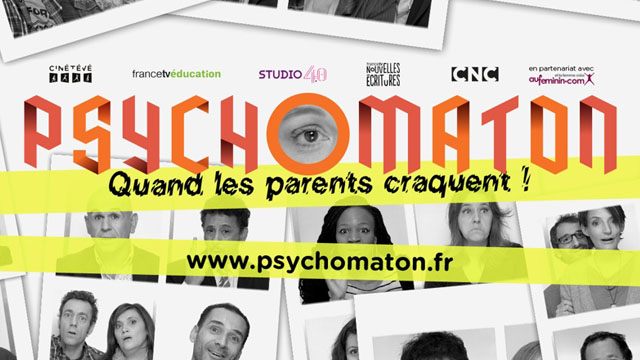 Psychomaton
Synopsis
http://www.france4.fr/studio-4-0/webseries/psychomaton
These parents have had enough and don't mind speaking their minds: my child is a liar, my teen skips school, my kids is a bum.
In the confines of a photo booth, staring only at their own faces, the
parents can finally let it all out. In Psychomaton, there is no
reserve, no shame, nor any fear of being judged: they can tell it like it is. A brief moment of frank admissions, which always seems to include a dose of humor. The only question is whether to watch this with your charming progeny.