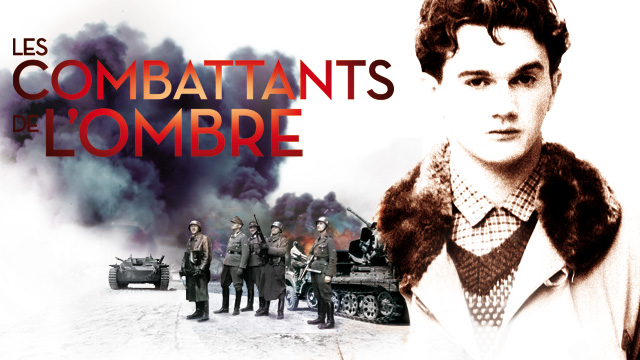 SHADOW FIGHTERS
The european resistance against nazism
Synopsis
Between 1939 and 1945, as the Third Reich's dark shadow stretched over much of the European continent, certain men and women refused to give in to the forces of barbarism and decided to fight back.
From Paris to Warsaw and from Athens to Copenhagen, they chose to join local resistance movements and employ whatever means they could to combat Nazism.
Shadow Fighters tell their Story.
Shadow Fighters is a global media event Belgique which, through a collection of extraordinary witness accounts, offers a fresh look at the European resistance movement.
The various media platforms, each using a specific narrative approach, contribute to an overall reflection on what it meant to enlist in resistance cells.
http://www.facebook.com/LesCombattantsdelombre?sk=wall
http://www.arte.tv/combattants