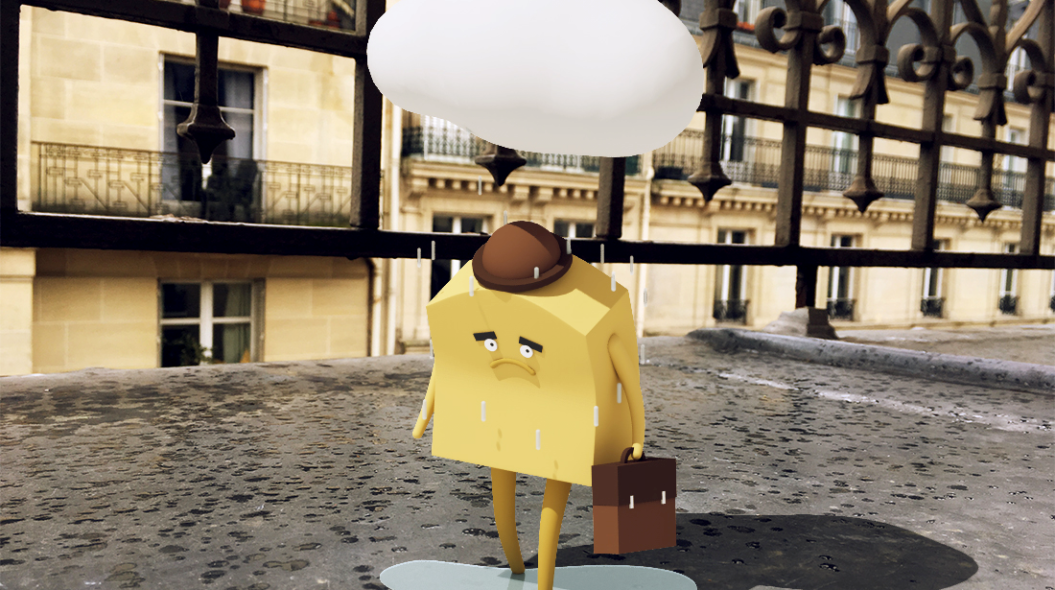 Walter
Synopsis
WALTER is the story of a cube. A yellow cube with two arms, two legs, a pair of eyes, a hat, and an attaché case. One day, without knowing why, he crashes into your place. Literally. He lands in your living room, right on the coffee table.
Now that Walter is here, he needs taking care of.
WALTER is an interactive story, where narrative play meets animation, in which the player finds themselves the accidental host for a new house guest from another world.
Using your smartphone and AR technology, you can make Walter appear in our reality and examine his relationship to the space around him, and above all, write his story.
Technical team

By Julien Goetz, Guillaume Kurkdjian & Rémi Engel
An Augmented Reality narrative mobile game