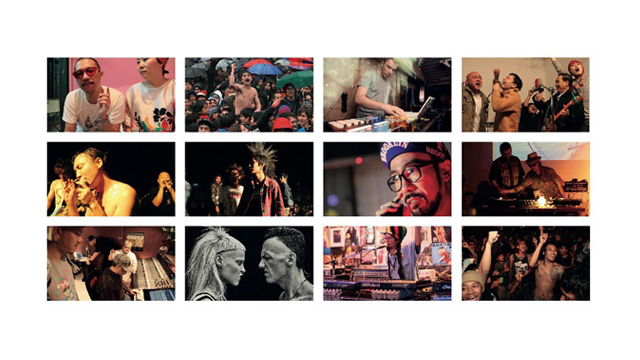 Where is my underground ?
Synopsis
Matthew Herbert is an artist on the UK underground scene. He crumples and tears paper, and smashes glass objects, producing some astonishing sounds. Elsewhere in the world, other musicians are experimenting in areas far removed from contemporary musical standards. Some of them have given rise to major new musical trends, while others remain in the shadows.
WIMU? goes in search of these contemporary underground movements and provides an opportunity to see and hear what is currently happening, to grasp its essence, and to ponder the reality of this complex network that is both real and a fantasy.
Based on the innovative concept of "tracks documentaries", WIMU? allows the web-user to put together his or her own playlist and thereby embark on a free and intuitive journey of discovery of alternative culture, whether nascent, flourishing or rebellious. An interactive musical project which makes the listening experience into a visual one.
This project received support from the CNC.
Author

Poirot Olivier et Ben Vedren