International sales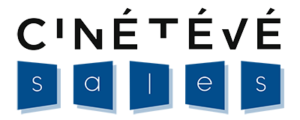 Cinétévé, a leading and awarded Paris-based production company established in 1982, whose catalogue comprises more than 800 hours of programs in the fields of history, investigation, arts, discovery and science, has launched in 2020 its new distribution branch, Cinétévé Sales. Handling pre-sales and sales for all our in-house productions, we also aim to acquire new external projects for distribution as well as to develop international coproductions with foreign partners.
Contact: Gorka Gallier - g.gallier@cineteve.fr
We are proud to bring you our latest productions & upcoming documentaries!
Download the full line up below!
Our highlights include:
● French Decolonizations, blood and tears (2×80′)
● History uncovered – Season 2 (6×52′)
● The call of the Far north (52′)
● Restitution? Africa's missing masterpieces (75' & 52′) - In production - Request more information: g.gallier@cineteve.fr
● Iraq's lost generation (70′ & 52′) - In production - Request more information: g.gallier@cineteve.fr