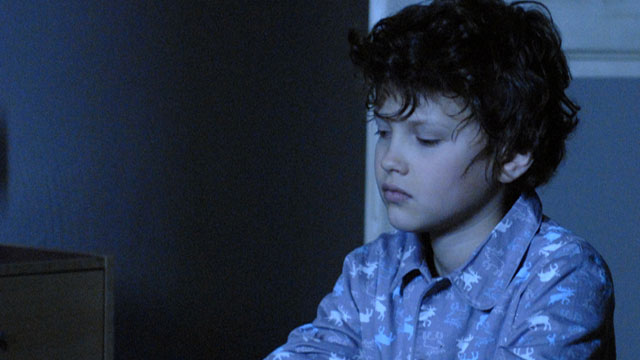 BETWEEN TWO SHADOWS
Synopsis
Haunted by a secret that she wants to flee, Betty Vitallini, specialized in education of blinds children, arrives in the middle of nowhere, in depth montain, to take care of Sylvain Felman, blind, aged 10 whose mother died a year ago.
At her arrival, Franck Felman, Sylvain's father, a mysterious and elusive doctor tells her he still didn't tell his son, his mother had died. Franck thinks Sylvain is not mature enough to learn the truth. Ready to anything to get this job, Betty agrees to share in the father's lie and settles separatly next to the Felman's house.
Betty becomes attached to Sylvain, a sensitive child who is desperatly waiting for his mother's return, and she rapidly discovers the father may have others reasons not to tell the truth to his son.
Betty realizes she's not the only one to keep secrets. But it's already too late, the snow isolates the house from the rest of the world everyday more and more. One thing is clear, this time Betty will not be able to escape.
Support location

Super 16 mm
Author

Marc Herpoux & Sébastien Thibaudeau

Technical team

Editor : Michel Jugnet
Original score : Jean-Noël Yven

Cast

With Marc de Montlivault
Annelise Hesme
Michel Vuillermoz
CINETEVE Edition
Distributor

FILM AND PICTURE