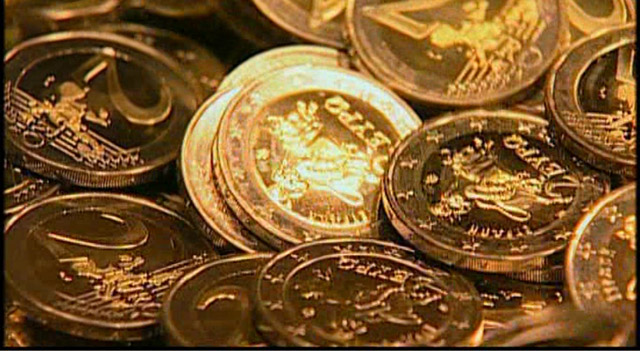 FOUNDERS OF THE EURO
Synopsis
We owe the creation of the euro to a very small group of highly determined men and women. The main players among them tell us about the key moments of these long negotiations. As we experience the worst financial crisis the world has known for 80 years, and whose outcome is for now uncertain, looking back at this exemplary story is particularly enlightening. This crisis is, in fact, the baptism of fire for the euro. 
Languages

Français, anglais

Format

16/9

Support location

HDV
Author

Jean Qatremer & Jean-Michel Meurice

Technical team

Camera : J-M Meurice, Micha Haedener, Vincent Schaub and Yann Rineau
Sound : Thierry Godard
Editing : Marie-Pierre Camus
Narrator : Philippe Faure

Cast

Original score : Gérard Cohen-Tannugi
With the participation of J. Bitterlich, J. Delors, E. Euvrard, V. Giscard d'Estaing, A. Fuchs, E. Guigou, J-C. Hassan, J. Kruse, X. Larnaudie-Eiffel, J. Mistral, P. Maystadt, T. Padoa-Schioppa, Y-T. de Silguy, J-C. Trichet et C. Lagarde.