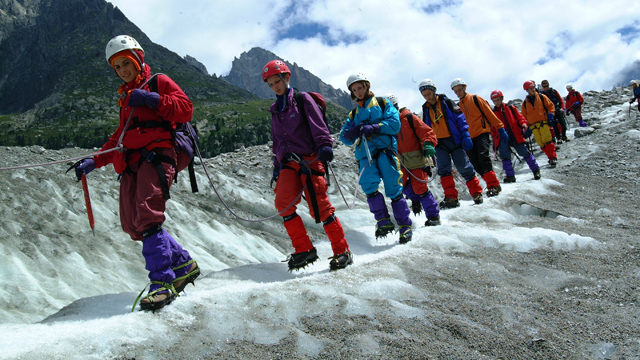 GO HIGHER !
Synopsis
In the frame of the association "A chacun son Everest" directed by the former mountain climber Christine Janin, a few teenagers with cancer's remission, attempted to reconstruct themself physically and mentally through a sportive event in high mountain.
We will follow three of them during a week spended together. They will comment the fight to overcome their illness and  moreover, we will become privilegied testimonies of their new challenge, for exceed their limits, to re-gain self-confidence and show others what they are able to do.
An unforgettable experience. And a lesson to meditate on, for the other teens.
Languages

VF

Format

16/9

Support location

Beta Num
Author

Olivier LEBLEU

Technical team

Camera : Jean-Louis Laforêt
sound : Florent Ravalec
editing : Isabelle Martin

Cast

Original music : Mathias Duplessy