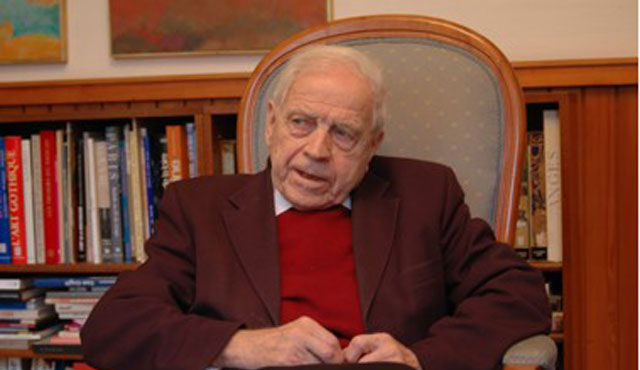 GUSTAVE MARTELET
The Chritian faith hand to hand
Synopsis
Father Gustave Martelet is one the most important figure of the actual catholic thinking. Member of the "Jesus's company", he was for a long time theology lecturer at the gregorian university in Rome and at the jesuit faculty of Paris, Sèvres center.
Father Teilhard de Chardin's disciple who has considerably renewed different christian's faith approaches, taking into account sciencal data, one of the main Vatican II council testimony, he followed a remarkably deep personal reflection, aiming at allowing everybody to find the Christ within modernity .
Behind the sparkling and facetious sensibility of this immense intellectual who wants to be recognize as an existential thinker,  the ontological anguish and the fervent faith of a man definitely faced to the Christ becomes apparent.
The objective of the movie is to present simply articulated a profond reflection on a deep question, enlightening the mains contributions of Martelet  to christian understanding of God and of man.
Languages

Français

Format

16/9

Support location

Beta Num
Author

François Huguenin

Technical team

Camera and sound : Philippe Herpin
Editing : Nathalie de Gouberville