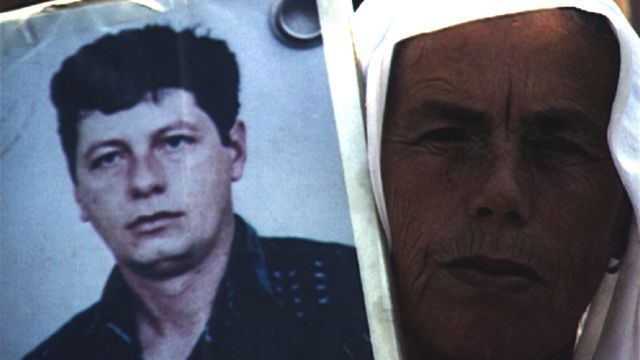 KOSOVO, THE YEAR AFTER
Synopsis
In postwar Kosovo, thousands of men and women force themselves to start living again. In this daily chronicle of the rebuilding of body and soul and things, five anonymous heroes will freely express their haltred, suffering and hopes. During the course of one year, through the passing seasons, Safet an electrician, Zepar a farmer, Emrush a teacher, Bahri a barber and Afrim a neuro psychiatrist, give us the postwar daily reality of a nation confronted with an uncertain future.
Languages

Couleur, VF Sous titré, V. Ang Sous-titrée

Format

4/3

Support location

Beta Num SP
Author

Bernard DEBORD

Technical team

Camera and sound : Daniel Brosset
Editing : Sylvie Bourget
Distributor

Arte

Festival

Rencontres d'Istambul 2001 Médias Nord
Sud Genève 2001
Pessac 2000
FIPA 2001 " Situation de la Création Française"