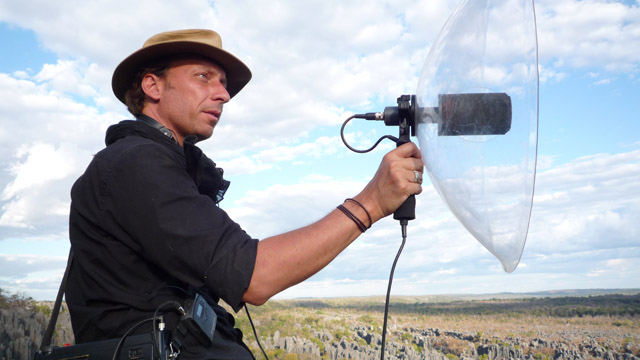 MUSICIAN OF NATURE Episode 1
The temples of nature (Madagascar)
Synopsis
Madagascar counts 80% of endemic wildlife and flora. Christian Holl wanders around the country, discovering Antananarivo,meeting villagers and healers, looking for lemurs and their
specific cries. He guides us in a unique stone forest, where
wildlife hides away from man. We also learn about the way cavemen used to paint on rocks, fully aware of their sound potential and relating it to their subject.
Languages

Français

Format

16/9

Support location

Beta Num
Author

Bruno Victor-Pujebet et Vladimir Cagnolari

Technical team

camera : Bruno Victor-Pujebet; attented by Vincent Lefebvre
editing : Valentin Baillet
sound :Christian Holl, Vincent Lefebvre

Cast

Sound and Music by Christian Holl
Narrated by Matthew Geczy