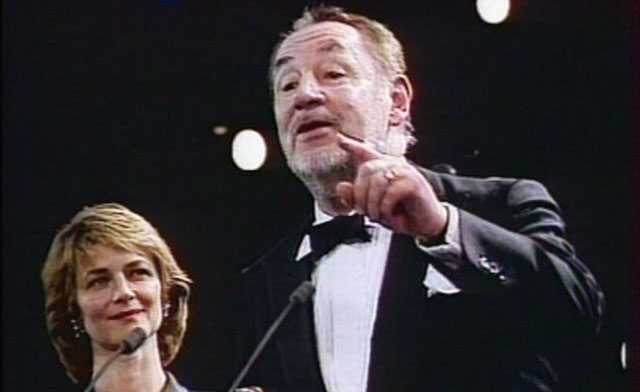 PHILIPPE NOIRET
Gentleman Entertainer
Synopsis
Philippe Noiret was one of the most talented and popular actors of our time. Trained at Jean Vilar's Théâtre National Populaire, he devoted the majority of his career to cinema, having acted in more than 120 movies. His death in November 2006 evoked a powerful emotional response by his audience.
But the hero of « Les Ripoux » and « Alexandre le bienheureux » was also a man with legendary discretion, who constructed his identity over a long period.
Listening to the words of his wife Monique Chaumette as well as those of his closest friends such as Jean Rochefort, Thierry Lhermitte or Bertrand Tavernier, travelling through the major stages of his life and exploring the landscapes that filled his universe, this film investigates Noiret?s singularity, his famous style that combined sybaritism and chivalry, the nonchalant bonhomie and the contained violence of the born anarchist.
Through interviews, film excerpts and rare archives, we paint by small brushstrokes the portrait of a man who organized his entire life around his art.
Languages

Français

Format

16/9

Support location

DVcam
Author

Antoine de Meaux

Technical team

Camera : Olivier Raffet
Sound : Erik Menard, Yolande Decarsin and Antoine Rodet
Editing ; Benoit Falize

Cast

With the participation of : Yvette Bonnay, Monique Chaumette, George William Dickinson, Thierry Lhermitte, Jean Rochefort, Daniel Rondeau,
Bertrand Tavernier and Agnès Varda