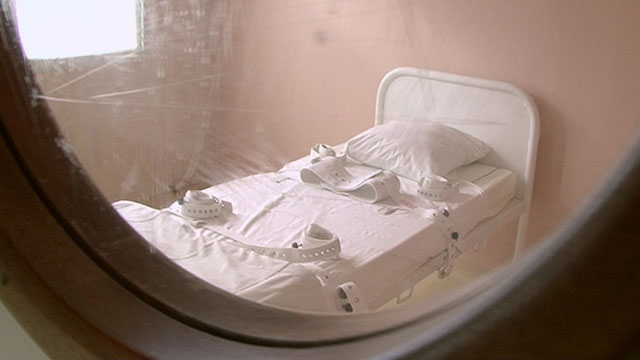 UN MONDE SANS FOUS ?
Synopsis
Today in France, prisons and streets are brimming over with madness. In the absence of not being adequately tafen incharge by public psychiatry units deeply lacking means and values, those chronic psychiatric patient are more and more exclude from society.
The answer of the authorities is until today focused on safety issues, to the great displeasure of health professionals, patients and their family, who worry seeing their 50 years old humanist conception of psychiatry,being questioned.
While the government is about to transform psychiatry into a new policy of "mental health" for everyone, with preventions plans in schools, in firms, what place, our society reserves to madness?
Languages

VF

Format

16/9

Support location

HDcam
Author

Philippe Borrel

Technical team

Editing : Marion Chataing
Sound : Serge Richard, Jean-François Briand, Didier Codoul

Cast

Original score : Jérôme Coulet
A book from the film is available published by Champ Social