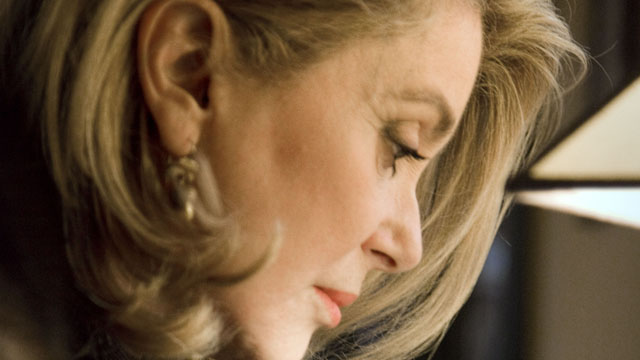 CATHERINE DENEUVE
Synopsis
Catherine Deneuve cares little for fame; glory made her an icon long ago. She occupies a special place in our imagination. The star is not one to let others get too close but if she trusts you, she is true to her word. If Catherine Deneuve's career covers half a century of cinema, it also bears witness to the strength of a generation experienced deep changes in moral attitudes. This portrait gives us a full picture of the actress. It is the story of a mystery and an adventure.
Languages

Français, anglais

Format

16/9

Support location

Beta Num
Author

Anne andreu

Technical team

Camera : Julien Hirsch
Sound : Pierre Bertrand, Erik Menard, Ian Hofer (Switzerland)
Editing : Yvan Gaillard

Cast

With the participation of Gérard Depardieu, Arnaud Desplechin, Louis Gardel, Benoit Jacquot, André Techiné and Régis Wargnier.
Distributor

Doc&Films - VOD : ARTE France