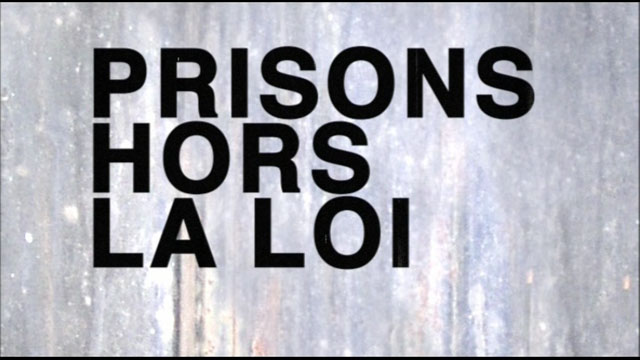 PRISONS, HORS LA LOI
Synopsis
Prisoners are supposed to benefit  to health care rights, to education, to a feeding and to a decent accomodation. They ,also, must maintain a relation with their family and to be prepared to reintegrate a social life. Though reality in prison in our country presents today unsuspected outrages to those basic rights. Is prison is outlaws, in France?
This shorts series points  the gap between what told textes and reality in prisons.
On the one hand there is some testimonies from ex-prisoners or of prisoners's relationships and tothe other hand personalities from art world, from entertainment, from politic or civil society, quote juridic textes and require enforcement.
Languages

VF

Format

16/9

Support location

DVcam
Technical team

Editing : Olivier Garouste
Chief Operator : Christophe Petit
Sound : Denis Lepeut

Cast

With the participation of :
Julien Clerc, Patrick Poivre D'Arvor,
Florence Aubenas, Albert Jacquard, Bruno Solo, Véronique Vasseur, Sandrine Bonnaire, Bernard Kouchner, Christine Boutin, Sylvie Testud