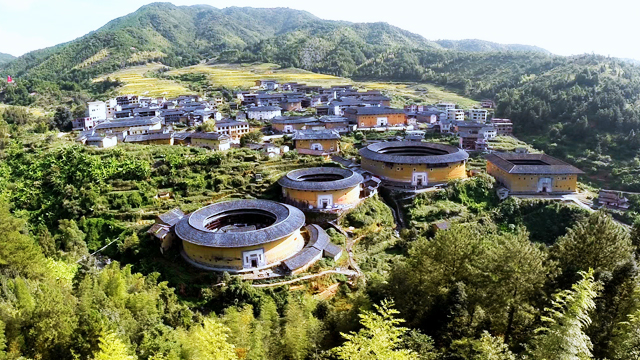 SHOW ME WHERE YOU LIVE
Synopsis
Show me where you live is a documentary series that aims to answer the following question: How can human beings claim ownership to a space so that they can live safely within it, function as a society, and above all be in harmony with the environment around them?
As we discover cultures and emblematic populations, we follow Philippe Simay who is at the heart of Inhabiting the World and represents its identity and originality. Philippe takes us on an epic adventure around the Human Habitat and sets the tone for the journey. As a humanist and philosopher, Philippe is a tireless surveyor of the city, and an explorer of living spaces. Determined to travel around the world, Philippe unveils how the populations that he encounters claim the space they occupy, shapes it and adjust to it.
In this series of 20 films, of 26 minutes each, the habitat will be a major showcase revealing our capacity to adapt ourselves at a time where we need to find solutions in order to address immense changes.
Author

Une collection proposée par Olivier Lassu Présentée par Philippe Simay

Technical team

Assistant director : Marguerite D'OLLONE

Cast

Graphic designer : Michel BLUSTEIN
Music : Fred LEONARD

International sales

Cinétévé Sales - Gorka GALLIER et Erik TOLLU g.gallier@cineteve.fr e.tollu@cineteve.fr
Presentateur Philippe Simay

Destinations :

1. China – Fujian / Living in a Tulou
2. Peru – Iquitos / Living in floating city
3. Peru – Uros / Living on an artificial island
4. Japan – Tokyo / Living in a micro house
5. Japan – Kyoto / Living in a traditional house
6. Netherlands – Leeuwarden / Living on water
7. Italia – Milano / Living in a vegetable house
8. Indonesia – Papua Occidental / Living in a tree
9. Ireland – Inis Meain / Living in a stone house
10. Vietnam – Hanoï / Living in a cube
11. Burkina Faso – Tiébélé / Living in a mud house
12. India – Arunachal Pradesh / Living in a bamboo house
13. India – Varanasi / Living in a holy city
14. Asutria – Vorarlberg / Living in a sustainable house
15. Nepal – Lo Manthang / Living at high altitude
16. Iran – Kandovan / Living in rocks
17. Iran – Masouleh / Living in a staircase house
18. USA – Louisiana / Living in the bayou
19. Iceland - Vik / Living at the foot of a volcano
20. Indonesia - Sulawesi island / Living in the centre of the universe