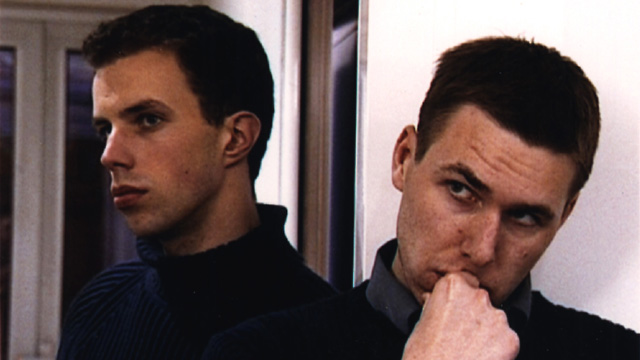 ONE HUMP OR TWO
Synopsis
A film about the misadventures of France MP3, a start-up company specializing in musical e-commerce. After a year of euphoria the turnover was very weak, the losses increasing and the investors beginning to get impatient. The company managers had no choice but to begin to lay off staff. The human cost was more painful and everyone was forced into an every-man-for-himself position. Beyond the failure of these micro-companies that heralded an economic revolution thanks to the Internet, the film in particular deals with the accelerated individualization of work relations, a situation these new companies typify.
Languages

Couleur, VF

Format

4/3

Support location

Beta Num, DVcam
Author

Fabienne DUPONT

Technical team

Camera : Didier Hille Derive, Olvier Dorain
Sound : Antoine Rodet, Joël Flescher, Jérôme Aghion, Florent Blanchard, Marie Madeleine Larigaldi
Editing : Véronique Sanson

Cast

Voices : Anne Morin,
original score :
"Pas vu pas pris", Pierre-André Athané (Kmusik/Kosinus)
"J?pète les plombs", Disiz le Peste
'La muraille de Chine", Henri Salvador
Distributor

ARTE France

Festival

Festival "Traces de vie ", Rencontres du film documentaire de clermont -Ferrand -Vic -le -Comte 2001
FIPA 2002 "Situation de la création Française"