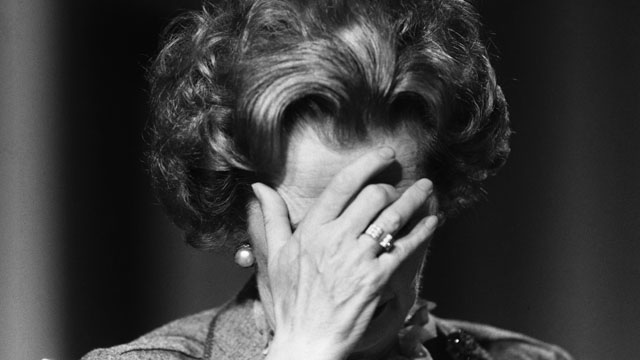 WHO KILLED MAGGIE ?
Margaret Thatcher's last days
Synopsis
Margaret Thatcher. First and only woman Prime Minister of the United Kingdom, re-elected three times, and at the head of the government for eleven years… She has been one of the most admired, yet one of the most reviled contemporary political figures.
Her destiny has been played out in three days, from November 20 to 22, 1990: from the preparation of her destitution to her political downfall, stabbed in the back by her own Ministers, Secretaries of State, advisors, campaign managers and cabinet secretary…
Told by the "conspirators" themselves, all of them being live witnesses, "Who killed Maggie?" – William Karel's latest documentary – is the amazing story of the final days in power of Margaret Thatcher, who would later tell her daughter Carol: "I will never forget… And I will never forgive them!". A Shakespearian tragedy.
Languages

VF, VA

Format

16/9

Support location

Beta Num
Author

William Karel

Technical team

Editing : Michèle Hollander
Camera : Stéphane Saporito, Mark Turner & Andy Clark

Cast

Narrator : Michel Papineschi
Music : Courtesy of Parigo
Distributor

ZODIAK Entertainment

DVD Distributor

ARTE vidéo

Festival

Silver Fipa 2009