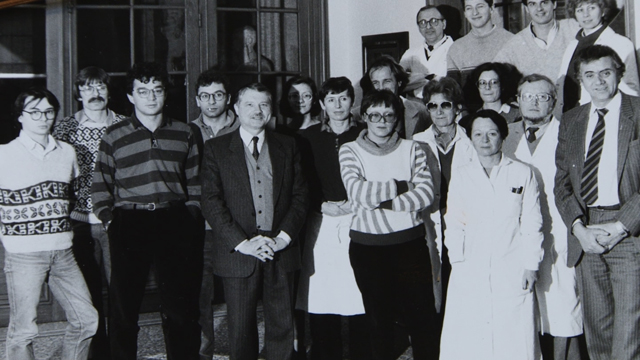 AIDS VIRUS DISCOVERY BATTLE
Synopsis
On October 6, 1980, the first case of AIDS was medically observed and officially recorded at Los Angeles University Hospital. On October 6, 2008, two French research scientists, Françoise Barré-Sinoussi and Luc Montagnier, were awarded the Nobel prize for discovering the AIDS virus.
Almost thirty years separate these two dates, five of which were spent on dogged research carried out on both sides of the Atlantic—by the small French team at the Institut Pasteur, led by Professor Luc Montagnier, and the American team led by the highly renowned and media-savvy Professor Robert Gallo. Much hype was spun in by the press about the battle between these two research teams. This documentary proposes to step beyond the polemic and tell the true story of this discovery, placing due emphasis on the extraordinary scientific adventure it entailed.
We will therefore open the doors to an unfamiliar world, with its own rules (highly codified publication and discovery procedures), methods of sociability (laboratories swapping samples and exchanging research scientists, colloquiums), and special stakes (prestige for the individual, the team and the nation, funding).
Through the voices of the French and American players who researched and discovered the AIDS virus ( participation of both M Gallo & M.Montagnier is confirmed), as well as the use of archives and occasional archive footage or fictional reconstruction, this 90' documentary will strive to recount the first cycle in the history of research into HIV, a virus that became one of the greatest catastrophes of the second half of the 20th century and which, thanks to the work of these scientists, has now been brought under relative control.
Languages

Français, anglais

Format

16/9

Support location

Beta Num
Author

Laurence Beauvillard

Technical team

editing : Dominique Barbier
camera : Laurent Firode
sound : Arnaud Trochu, Irène Ismailoff

Cast

narrative voice Clémentine Célarié
Distributor

France 2

Festival

Selectid in the "Hors compétition" section of the Festival "A nous de voir" of Oullins