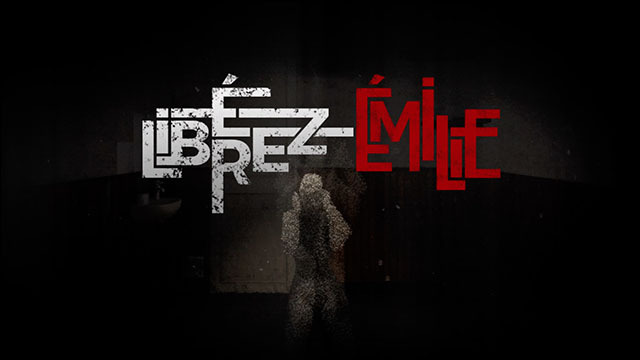 Libérez Émilie
The immersive experience
Synopsis
A narrow room in an abandoned house. Worn out by time, it holds the traces of a disturbing past… Welcome to the prison of Emilie, the first victim of a serial killer. Immersed in a dual space, real and virtual, you will need to co-operate to understand Emilie's story and try to free her…
Libérez Emilie is an immersive experience made for two participants. This project questions the connection we share with each other and with the real world at the era of virtual reality.
This experience was shown at the CENTQUATRE-PARIS.
Languages

French

Format

Virtual reality installation
Author

Mathieu Gayet and Alexis Moroz

Technical team

Illustration
DeeMoes

Voice :
Géraldine Szajman

Silhouette :
Silvia Gaillard

Sound Designer :
Pierre Picot

Cast

Based on Les Témoins, a show created by Hervé Hadmar & Marc Herpoux
Festival

FWA
Immersive experience, intertwining virtual reality and real life sets.