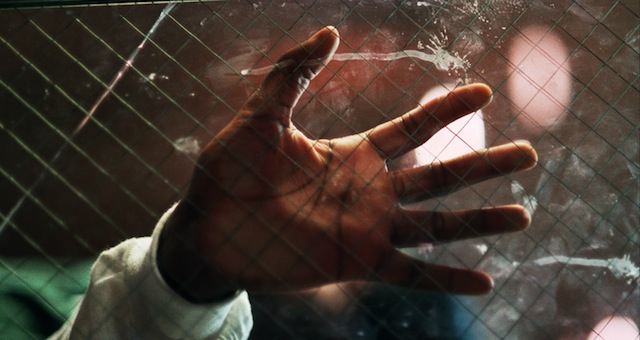 RIKERS HIGH
Synopsis
Right in the center of New York stands Riker's Island, an island that the city's inhabitants would like to be able to forget. It used to be a gigantic open-air garbage dump and it became an other kind of drain. A gigantic penitentiary complex was built, receiving 15 000 inmates, mostly African-American or Hispanic. In the middle of this hell shines a sparkle of hope, a high school: Riker's High. Taking advantage of an exceptional authorization, the director followed, during a year, the dented destiny of a few teenagers, who, at the age of sixteen, eighteen can be there for the third time. They come in and out. Will this specific course spare them the vicious infernal circle of delinquency/jail in which they are now stuck? This film is an unprecedented and astonishing dive in the dark side of the American dream.
Languages

VO, VF

Format

16/9

Support location

Béta Numérique
Author

Jean-Michel DISSARD

Technical team

Image & Sound: Victor BUHLER
Editing: Meg RETICKER
Mixing: Florent LAVALLÉE

Cast

Original Music: Marc Anthony THOMPSON

Commentary by: Igor DESAVITCH
For Chocolate Genius Inc.
Festival

Best documentary on New York at the Tribeca Film Festival, 2005