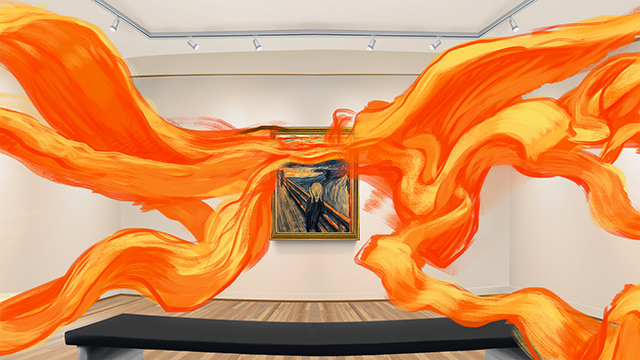 The Scream VR
Synopsis
The Scream is a sensory-driven experience giving life to Edvard Munch's thoughts and demons.
It takes the form of a real-time 3D interactive installation developped for the HTC Vive.
The authors have come up with, what we believe is, a brand-new kind of project, innovative not only in its use of virtual reality but also in its writing, which plays both on documentary and fiction codes.
It all starts in a museum hall, where the viewer is free to walk around and interact with the space. As he turns his gaze to the painting, he is thrust into another world, an imaginary sensory-packed world. A world on the outskirts of reality that taps into the painter's psyche and unfolds in four chapters.
Release 2019
Author

Sandra Paugam & Charles Ayats