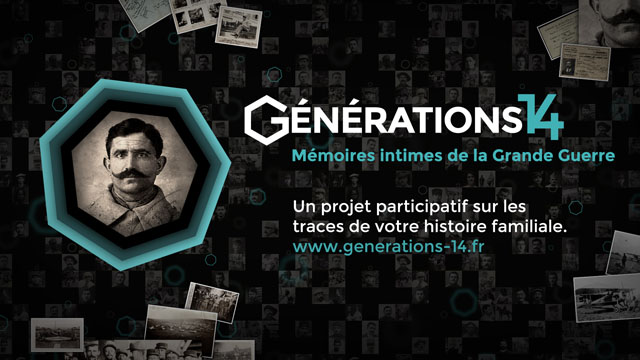 Generations 14
Synopsis
Générations 14 offers you the chance to go back and meet your forebears.
Did members of your family fight during the First World War? Who were they? What did they experience? Did they die for France? What legacy did they leave for you, and what link do you have with them, 100 years later? Take part in a collective pictorial representation of the First World War and share your own family archives, along with your personal stories.
Générations 14 also invites you to discover 10 amazing individual stories from a collection of personal archives, 10 portraits of men and women caught up in the torment of the Great War.
Author

Andrés Jarach, Kévin Accart et Éric Thébaut