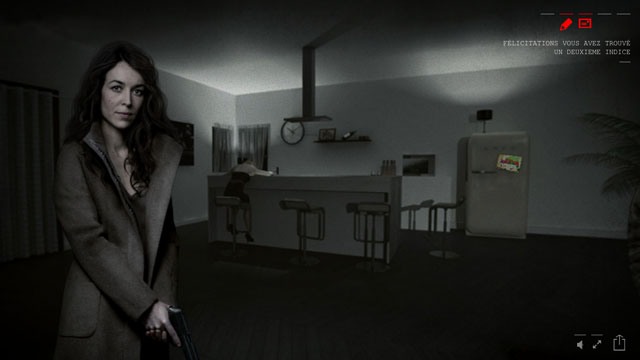 The Witnesses
Synopsis
A show house. Some victims found dead inside. It appears as though the bodies have been exhumed then carefully arranged in a macabre scene.
In the midst of the cadavers, the police find a photograph: it's a portrait of Paul Maisonneuve, an exceptional cop who was a legend on the force in the city of Lille, northern France.
Who put the bodies in this house? And what is the link between this retired policeman and the freshly decomposing bodies? The Witnesses tells the story of a very unusual investigation through a narrative which starts out on the web before switching to broadcast. The Witnesses is structured around three elements: an interactive prequel in the form of an alternate reality game, an entertaining and immersive site, and a TV series.
Technical team

CREW
 GRAPHIC DESIGN & DEVELOPMENT 
HELLOHKIMORI
PHOTOGRAPHY
 B.Barbereau & N.Guyon – FTV - Cinétévé
MUSIC
 Eric Demarsan
COMMUNITY MANAGEMENT
 Mathieu Gayet
Festival

AWARDS
: AWWWARDS - Site of the day
FWA - Site of the day
FWA - Mobile of the day