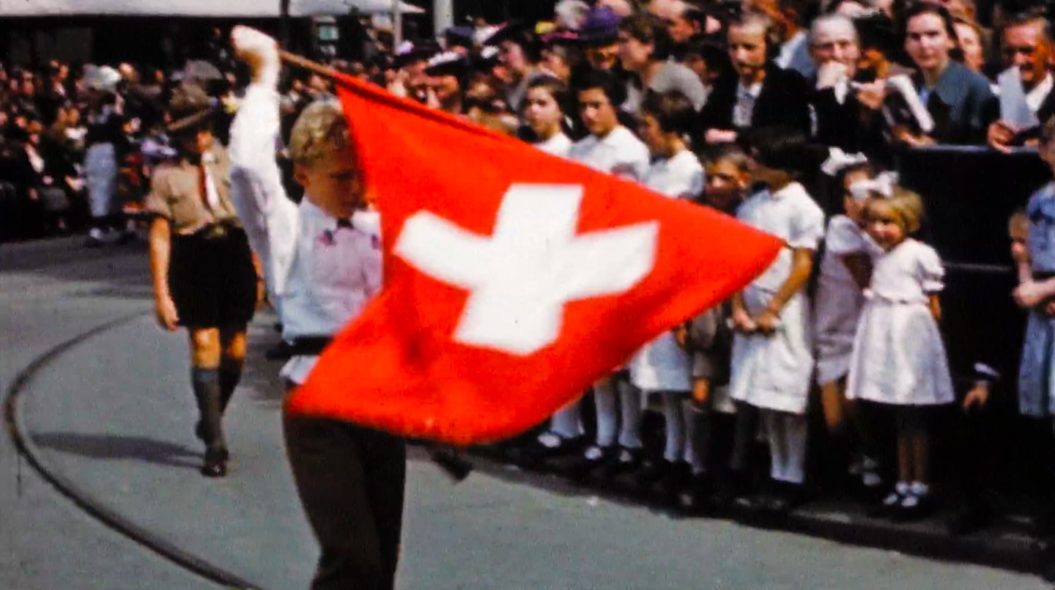 Switzerland and WWII
An exemplary neutrality ?
Synopsis
History has bequeathed to us an image of Switzerland as a country that maintained admirable neutrality during World War II. And yet! From 1939 to 1945 the tiny Confederation abandoned its legendary values, and business- as-usual took precedence over other considerations. The country preserved its neutrality by taking liberties with its most fundamental principles, even when those concessions compromised its own honor.
Languages

Français

Format

HD
Author

Philippe Saada

Technical team

Voice over : Mohamed Rouabhi
Editing : Paul Le Grouyer
Aditing assistant: Samuel Pinon ; Emmanuelle Joly
Sound editing : Frédéric Commault
Documentalist : Karim Kamrani
Graphism : Julien Condom
Calibrator : Marc Desbordes

Cast

A Philippe Saada and Paul Le Grouyer documentary
Directed by Philippe Saada
Editorial director : Olivier Wieviorka
Artistic director : David Korn-Brzoza
Historical advisor : Irène Herrmann

Distributor

Cinétévé Sales - Gorka Gallier - g.gallier@cineteve.fr

International sales

Cinétévé Sales - Gorka Gallier - g.gallier@cineteve.fr

Music edition

Co-édition

Festival

Festival international du film d'Histoire de Pessac - 2020 - Official competition
A Cinétévé and Arte France production