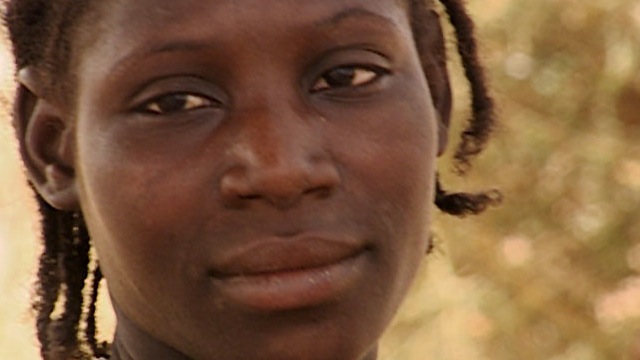 MASTERS AND SLAVES
Synopsis
The time is present, the place the arid vasteness of Sahel region of Niger. The story tells of a world thought to be impossible and a time supposed to belong to the past: a story of slavery as it was in the ancient days.The two women who tell the story are both black , both former slaves who had the courage to free themselves from bondage and , with the support of the association Timidria, have undertaken to confront their former masters. Boulboulou seeks compensation for her 18 years in slavery. Tumajet wants to rescue her teen-aged daughter, who is still in captivity. Following nomad trails through Tuareg country, the film leads us on a quest for justice into the heart of a contemporary feudal system. This incursion into the world of slavery reveals the complex relatrionships between masters and slaves and their inconceivable reality.
Languages

Couleur, VF Sous titrée, V. Anglaise Sous titrée

Format

4/3

Support location

Beta Numérique
Author

Bernard DEBORD & Philippe DEGEORGES

Technical team

Image : Dominique Alisé
Sound : André Rigaut
Editing : Sylvie Bourget
Mixage : Jean-Pierre Bordiau
Distributor

DOC & CO

Festival

Prix du Regard Social au Festival Traces de Vies à Vic Le Comte à Clermont Ferrand 2002.
Prix du documentaire au Festival International du Scoop et du Journalisme d'Angers 2002.
Golden Gate Award 2003: best television documentary long form

Sélectionné :
5th Amnesty International Film Festival
13ème Festival Cinéma Africano de Milan
Hot Docs 2003 "International Showcase"
San Francisco International Film Festival 2003
Festival International du Film d'Amiens 2002
43 ème Festival dei Popoli - Florence 2002
Human Rights in Film International Film Festival à Warsaw 2002
FIPA 2002 " Grands reportages et faits de société"