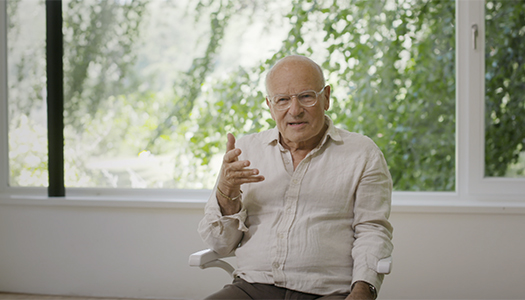 Volker Schlöndorff
The beat of the drum
Synopsis
Volker Schlöndorff is the most European of German filmmakers. From The Tin Drum to Diplomacy, this film explores the life and work of a border-crossing artist who, by leaving his country, gained the perspective to portray it better than anyone else. A personal quest that also provides a unique point of view on both German and European history, and a reflection on national identity and its gray areas.
Languages

French

Format

16/9
Author

Pierre-Henri Gibert

Technical team

Image: Valentin Caron
Editing: Pierre-Henri Gibert

Documentalists
Sharon Hammou
Barbara Schölnberger
Linn Sackarnd
Lucie Tamborini

Graphics: Yoann Crez
Color Grading: Fred Ricci
Mixing: Sylvain Copans

Cast

A film by Pierre-Henri Gibert
With the voice of Pierre-Henri Gibert

Original music : Arnaud Guillemant

Historical advisor : Matthias Steinle

Translations by : Olivier Houlmann
Distributor

Cinétévé Sales - Gorka GALLIER et Erik TOLLU g.gallier@cineteve.fr e.tollu@cineteve.fr
a Cinétévé and Arte France coproduction

Executive producers : Fabienne Servan Schreiber & Laurence Miller

ARTE France
Society and Culture Unit: Fabrice Puchault

With the participation of CIné+ and the support of PROCIREP - Société des Producteurs and ANGOA and the Centre National du Cinéma et de l'image animée CNC.